Subscribe for access:
To what extent is inflation transitionary in the Andes relative to the rest of Latin America? What threat does inflation pose to the growth trajectory of the region?
Examining the impact of fiscal deficits and sovereign rating downgrades on the investment profile and bankability of projects
Assessing the impact of a rate rise on funding strategies, local currencies and bond pricing
What constitutional reforms are expected and how aggressive will they be? Will there be a reactivation of investment spending?
How supportive will left/central governments be to the private and commercial markets? How will they work together to finance the regions energy and infrastructure needs?
Moderator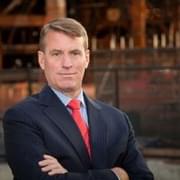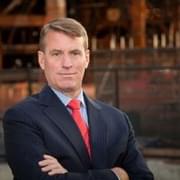 Senior Director, Sovereigns at Fitch Ratings
Richard Francis is a member of the Latin America Team in the Sovereign Group at Fitch Ratings, based in New York. He is responsible for a number of the sovereign's ratings in Latin America and participates in the research initiative on sovereigns rated by Fitch in Latin America. The lead sovereign analyst covering Colombia, El Salvador and Chile, among others, Richard is also a frequent spokesperson for the group on sovereign ratings.
Prior to joining Fitch in 2016, Richard was a Director for the sovereign group at Standard and Poor's where he covered numerous countries in Latin America and the Caribbean. Richard also worked at Morgan Stanley in the Latin American Economics Research Group.
Richard earned a BA in political science from Rice University and an MA in International Affairs from Columbia University.

Fitch Ratings is a leading provider of credit ratings, commentary, and research. Dedicated to providing value beyond the rating through independent and prospective credit opinions, Fitch Ratings offers global perspectives shaped by strong local market experience and credit market expertise. The additional context, perspective, and insights we provide help investors to make important credit judgments with confidence.
Fitch Group is a global leader in financial information services with operations in more than 30 countries. Fitch Group is comprised of: Fitch Ratings, a global leader in credit ratings and research; Fitch Solutions, a leading provider of credit market data, analytical tools and risk services; Fitch Learning, a preeminent training and professional development firm; and Sustainable Fitch, the first global ESG Ratings solution for all asset classes at an entity and instrument level.
With dual headquarters in London and New York, Fitch Group is owned by Hearst.
For additional information, please visit fitchratings.com
LinkedIn Page: www.linkedin.com/company/fitch-ratings
Speakers