Subscribe for access:
To what extent will ongoing droughts delay the green agenda? In light of this, what does the future hold for diesel and coal power plants?
Assessing the impact of supply chain restraints, increased technology and transportation costs on the bankability of renewable energy projects? How can these risks be mitigated?
What new technologies such as hybridisation and hydrogen are emerging? What are the pre requisites to make these bankable?
How will PPA and offtake agreements evolve under the new governments?
How do you mitigate the risks posed by social unrest and social licenses? How will this affect tenors and documentation?
Moderator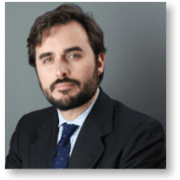 Managing Director – Head Infrastructure Finance Latin America
Natixis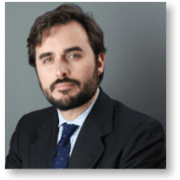 Managing Director – Head Infrastructure Finance Latin America at Natixis
Aitor heads Natixis Infrastructure and Energy Finance for Latam. He has more than 20 years of diverse infrastructure finance experience, on the banking, developer, and construction sides. He joined Natixis' Americas Platform in 2013 after having headed Project Finance Spain & Portugal for Natixis since September 2011. Prior to joining Natixis, Mr. Álava was Deputy Head, Project Finance Spain & Portugal at BNP Paribas and, earlier, Director, Global Export and Project Finance Iberia at Fortis Bank. He has also worked at Fomento de Construcciones y Contratas, Andersen Consulting, and OHL. Mr. Álava holds a Masters in Public Services and Infrastructure Management from Colegio de Ingenieros de Caminos Canales y Puertos de Madrid and a BA Civil Engineer from Universidad Politécnica Madrid. Aitor is a CFA chartholder.

Natixis is a French multinational financial services firm specialized in asset & wealth management, corporate & investment banking, insurance and payments. A subsidiary of Groupe BPCE, the second-largest banking group in France through its two retail banking networks, Banque Populaire and Caisse d'Epargne, Natixis counts over 16,000 employees across 36 countries. Its clients include corporations, financial institutions, sovereign and supranational organizations, and the customers of Groupe BPCE's networks.
>LinkedIn URL - https://www.linkedin.com/company/natixis/
Speakers