Subscribe for access:
Assessing the bankability of projects if availability payments, capacity payments and termination clauses/guarantees are removed? What further enhancements are needed?
How are structural and behavioural changes triggered by the pandemic changing the way financiers and sponsors model project finance transactions?
What lessons can be taken from 4G projects to attract investment?
What level of activity is expected in the secondary market? To what extent are project sponsors exiting this space?
Utilising guarantees and wraps to mitigate construction risk, mobilise liquidity and mature the capital markets
Moderator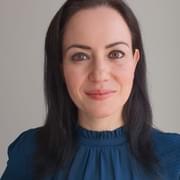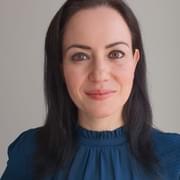 Senior Director, Infrastructure & Project Finance at Fitch Ratings
Astra Castillo is a Senior Director at Fitch Ratings. She is part of the Latin American Infrastructure and Project Finance group and is responsible for the team that brings analytical coverage to a number of countries in the region, including Mexico, Colombia and Chile. Prior to joining Fitch Ratings in 2007, she worked as a corporate credit analyst at Mexico's Banco Nacional de Comercio Exterior. Astra holds a BS in Financial Administration from Tecnologico de Monterrey and a Master Degree in Finance from Universidad de Monterrey.

Fitch Ratings is a leading provider of credit ratings, commentary, and research. Dedicated to providing value beyond the rating through independent and prospective credit opinions, Fitch Ratings offers global perspectives shaped by strong local market experience and credit market expertise. The additional context, perspective, and insights we provide help investors to make important credit judgments with confidence.
Fitch Group is a global leader in financial information services with operations in more than 30 countries. Fitch Group is comprised of: Fitch Ratings, a global leader in credit ratings and research; Fitch Solutions, a leading provider of credit market data, analytical tools and risk services; Fitch Learning, a preeminent training and professional development firm; and Sustainable Fitch, the first global ESG Ratings solution for all asset classes at an entity and instrument level.
With dual headquarters in London and New York, Fitch Group is owned by Hearst.
For additional information, please visit fitchratings.com
LinkedIn Page: www.linkedin.com/company/fitch-ratings
Speakers