Subscribe for access:
What are international banks' approach to lending in Turkey? Who can borrow and at what price?
New deals, new liquidity: Which banks are active in the market? How are banks becoming more selective?
Liquidity and cost of funding: How much are Turkish banks able to lend in US dollars and euros? What is the cost of those dollars and euros? At what price can they lend to customers in dollars and euros?
Buy government bonds vs. lending to the local markets: Are banks' properly incentivised to lend to the Turkish market?
Moderator

Managing Director, Head of Corporate Origination, Loan Capital Markets, EMEA
SMBC

Managing Director, Head of Corporate Origination, Loan Capital Markets, EMEA at SMBC
With over 25 years of Loan and Debt Capital Market experience, Eric is a Managing Director and Head of CEEMEA Origination, Loan Capital Markets, at SMBCE responsible for the origination and structuring of loans for corporates and financial institutions across the full regional and borrower spectrum. Before joining SMBC in 2011, he was employed at Commerzbank New York, Frankfurt and London, where he held various head positions including loans and bonds origination. Eric is a certified Attorney at Law and has worked as such in Germany and the US. Eric is also a member of a group of authors that triennially publish a practical textbook on syndicated lending for borrowers, banking professionals, lawyers and auditors in German language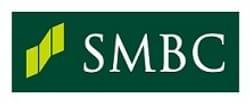 Sumitomo Mitsui Banking Corporation (SMBC) is one of the largest commercial banks in Japan. With offices in 40 countries and regions including the Americas, Europe, Middle East, Africa, Asia and Oceania, SMBC has an extensive global network and growing international presence. SMBC and its group companies offer a broad range of financial services, including deposit taking, lending, securities brokering and trading, securities investment, money transfer, foreign currency exchange, corporate bond trustee services and custody services, financial futures underwriting, investment trust sales and other commercial banking activities.
Speakers