Subscribe for access:
THE ON-DEMAND RECORDINGS ARE AVAILABLE BELOW
Bonds & Loans Brazil 2022 - Virtual conference
A unique virtual platform bringing together 280+ of Brazil's leading regional and international issuers, investors, bankers, rating agencies and lawyers to share knowledge, debate and network.
---

Brazil's leading banking and finance event will be held on our Bonds & Loans online platform in 2022.
Use this unique event to re-engage with your existing Brazilian capital markets clients, build strong business relations with your prospects and hear the market's financial leaders speak on how they are navigating the current economic climate/share their expectations for the future.
Livestream Agenda
Opening remarks
Tue 17th May 2022, 14:00pm (Europe/London)
Stress testing political and economic risk scenarios: interest rates, inflation and economic reforms
Tue 17th May 2022, 14:00pm (Europe/London)
Defining greenwashing and the risks lenders, issuers and investors need to be aware of
What practical steps can stakeholders implement to mitigate these risks?
What initiatives are required to widen the adoption of sustainable financing?
To what extent are issuers paying a "greenium"?
What impact, if any, will ESG scores have on corporate ratings?
Moderator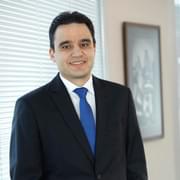 Chief Economist Brazil
Citi
Leonardo Porto de Almeida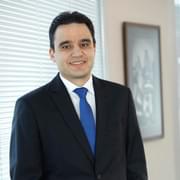 Chief Economist Brazil at Citi

Speakers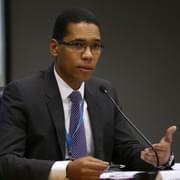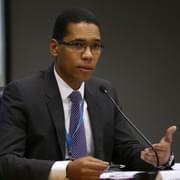 Head of Public Debt at National Treasury, Brazil
Luis Felipe Vital is the Head of Public Debt Operations at the Brazil National Treasury. His responsabilities include domestic and external public debt operations, fixed income market development, short term public debt strategy and sovereign guarantees. Luis has 14 years of experience in Public Debt and Fiscal Planning and is the former Deputy Head of Fiscal Planning and Deputy Head of the Brazil Sovereign Wealth Fund. He is a CFA Charterholder, holds a Phd in Economics from the Catholic University of Brasilia and was a visiting scholar at Duke University Fuqua School of Business. Luis has over 10 years of experience as professor of Risk Management, Derivatives and Fixed Income at Fundacao Getulio Vargas (FGV-DF) and IBMEC DF graduate schools. He has published academic papers in the Journal of Applied Economics, International Journal of Economic Theory, Emerging Markets Finance and Trade beside others. ​
National Treasury, Brazil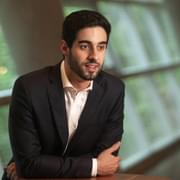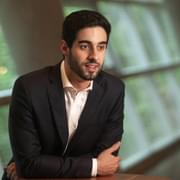 Economic Research VPI at Itau BBA
Senior Economist at XP Investimentos

Transitioning towards sustainable financing and navigating "greenwashing" risks
Tue 17th May 2022, 14:45pm (Europe/London)
Defining greenwashing and the risks lenders, issuers and investors need to be aware of
What practical steps can stakeholders implement to mitigate these risks?
What initiatives are required to widen the adoption of sustainable financing?
To what extent are issuers paying a "greenium"?
What impact, if any, will ESG scores have on corporate ratings?
Moderator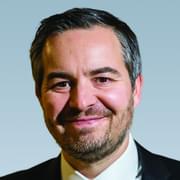 Executive Director, Head of Sustainable Finance,
SMBC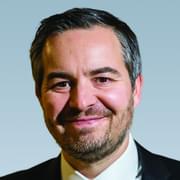 Executive Director, Head of Sustainable Finance, at SMBC
Aaron Franklin oversees SMBC's efforts in the Americas to support clients with integrating their environmental, social, and governance (ESG) performance and strategy into their financings, including structuring and executing green bonds, sustainability-linked loans, and related instruments.
Aaron has more than eight years of experience in sustainable finance, previously serving as the Global Coordinator for Sustainable Capital Markets for a major international law firm, and more than 10 years in international finance.
In his role with SMBC, Aaron has structured and executed sustainable finance transactions ranging from green bonds and sustainability-linked loans to innovative hybrid credit agreements. Aaron has worked extensively throughout Latin America, leading the sustainability structuring in transactions in Brazil, Chile, and Colombia, among other jurisdictions.
Aaron covers clients across the Americas and encompassing all sectors, including energy companies, diversified corporates and financial institutions.
In his prior role, Aaron was legal counsel to the underwriters in the first-ever sustainability-linked bond and served on the Advisory Council to the Green Bond Principles Executive Committee.
Aaron has a Bachelor of Science degree from Cornell University, where he focused on international development, and a Juris Doctor from Georgetown University Law Center.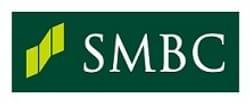 Sumitomo Mitsui Banking Corporation (SMBC) is one of the largest commercial banks in Japan. With offices in 40 countries and regions including the Americas, Europe, Middle East, Africa, Asia and Oceania, SMBC has an extensive global network and growing international presence. SMBC and its group companies offer a broad range of financial services, including deposit taking, lending, securities brokering and trading, securities investment, money transfer, foreign currency exchange, corporate bond trustee services and custody services, financial futures underwriting, investment trust sales and other commercial banking activities.
Speakers
How are borrowers approaching liability management in an increasingly volatile environment?
Tue 17th May 2022, 15:30pm (Europe/London)
How are issuers evaluating funding conditions with the elections looming and navigating geopolitical risk?
Bond management strategies and optimization: lessons from Petrobras's bond program
How attractive are local capital markets relative to the offshore markets? How has recent volatility affected tenors, pricing and documentation?
What role will local and international banks play in the funding mix?
Moderator
Managing Director, Head of Debt Capital Markets, Latin America at SMBC Nikko Securities America Inc
Arthur Rubin is a Managing Director and Head of SMBC Nikko's Latin American Debt Capital Market business, which was named Bond Arranger of the Year by IJ Global Magazine. Arthur joined SMBC in 2016 to build the firm's Latin American Debt Capital Markets business. He brings more than 25 years of experience in global debt capital markets and liability management.
Before joining SMBC, Arthur was head of Latin American DCM at Nomura and ING. Previously, he ran the Americas liability management group for Morgan Stanley, and subsequently was responsible for its Brazilian debt capital markets business. Earlier in his career, Arthur held positions in Latin American DCM and liability management at Goldman Sachs, ABN AMRO, and Bankers Trust, including two years in São Paulo, Brazil with Itau Bankers Trust.
Arthur has executed a variety of bond, liability management, structured finance, loan, and restructuring transactions in Latin America and the U.S. for corporate clients, including Pemex, Petrobras, Braskem, Vale, Suzano, AES Gener and Cemex, and sovereign clients including Brazil, Mexico, Uruguay, Colombia, Argentina, and Venezuela. Arthur was involved in numerous transactions that have won awards, including Latin Finance's Latin America Bond of the Year, multiple IJ Global Deals of the Year, and Marine Money's Deal of the Year for Offshore Innovation.
Arthur is a member of the Council on Foreign Relations. He received a BA from Yale University, a BA (Hons) degree from the University of Cape Town, and an MA from the Johns Hopkins School of Advanced International Studies.
SMBC Nikko Securities America Inc
Speakers
Keynote: how will the mandate of BNDES evolve to allow for co-financing?
Tue 17th May 2022, 16:15pm (Europe/London)
What financial engineering is required to foster greater cooperation between different financiers?
To what extent will non-recourse project finance structures recently put in place by BNDES change the investment thesis for international sponsors?
Exploring how the mandates of local and international banks will evolve alongside BNDES: what flexibility is needed?
How is the bank building an ESG framework?
Speaker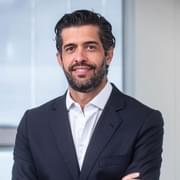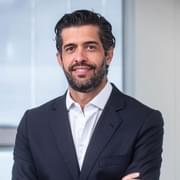 Managing Director at BNDES
Lourenço Tigre is CFO of BNDES, Brazilian Development Bank. He joined in 2019 as Strategic Advisor to the CEO, where he executed the recycling of BNDES' Equity Portfolio and lead the bank's initiative to promote the Voluntary Carbon Market in Brazil.
Mr. Tigre has 25+ years experience in financial markets, with extensive hands-on approach in investment management, macro trading, corporate restructuring, M&A and business leadership.
Lourenço Tigre holds a B.A. in Economics and Master in Financial Engineering from PUC-Rio. In addition, has completed several Harvard Business School Executive Programs.
Appropriating risk for airport concessions, roads, and social infrastructure projects
Tue 17th May 2022, 16:30pm (Europe/London)
What airports and assets are currently being re-auctioned and who is expected to finance them given the refinancing risk? How will these assets be repackaged and sold?
What legal questions and considerations have arisen as a result of the pandemic triggering breaches of contract?
Gauging the bankability of sanitation and water projects given the challenging demographics, operational risks and locations
What ownership and investment structures have been the most successful at appropriating social and operational risk?
The privatization of highways: creating a benchmark to value regional highway assets
Moderator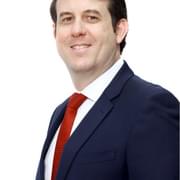 Senior Director, Global Infrastructure and Project Finance
Fitch Ratings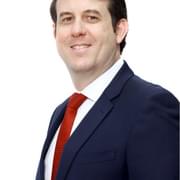 Senior Director, Global Infrastructure and Project Finance at Fitch Ratings

Fitch Ratings is a leading provider of credit ratings, commentary, and research. Dedicated to providing value beyond the rating through independent and prospective credit opinions, Fitch Ratings offers global perspectives shaped by strong local market experience and credit market expertise. The additional context, perspective, and insights we provide help investors to make important credit judgments with confidence.
Fitch Group is a global leader in financial information services with operations in more than 30 countries. Fitch Group is comprised of: Fitch Ratings, a global leader in credit ratings and research; Fitch Solutions, a leading provider of credit market data, analytical tools and risk services; Fitch Learning, a preeminent training and professional development firm; and Sustainable Fitch, the first global ESG Ratings solution for all asset classes at an entity and instrument level.
With dual headquarters in London and New York, Fitch Group is owned by Hearst.
For additional information, please visit fitchratings.com
LinkedIn Page: www.linkedin.com/company/fitch-ratings
Speakers
CFO at Igua Saneamento
Head of Concessions, Latam
EGIS
Head of Concessions, Latam at EGIS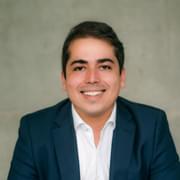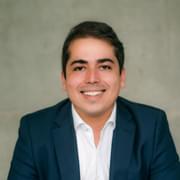 Project Finance Vice President at Itau BBA
Mattheus Santos is a Vice President at Itaú BBA, responsible for Project Finance in sectors such as water and sanitation, toll roads, airports, railways and ports. With over 15 years of experience, he has advised clients investing in projects in Brazil with total investments exceeding BRL 50 billion. Mattheus is a Lawyer, CFA charterholder and holds both an MBA from IBMEC and a Masters Degree in Economics from Fundação Getúlio Vargas (FGV).
Close of Conference
Tue 17th May 2022, 17:15pm (Europe/London)