Subscribe for access:
BONDS, LOANS & SUKUK TURKEY 2021 VIRTUAL CONFERENCE

---
ON-DEMAND VIDEO RECORDINGS FROM THE VIRTUAL CONFERENCE ARE NOW AVAILABLE BELOW
400+ Attendees | 40 + Speakers | 200+ Sovereign, Corporate & FI Borrowers | 70 + Investors

This event gathered Turkey's borrowers, investors, bankers, policy makers and market practitioners to share knowledge, debate and network.
Turkey's largest corporate and investment banking event was on our Bonds & Loans online platform in 2021, giving you the ability to connect with even more C-level decision-makers than you would at a physical conference in less time. The event was a unique opportunity to setup an unlimited number of virtual meetings with the 400+ senior government official, regulator, investor, banker and corporate attendees via our 1-2-1 networking platform; to hear from the local and international markets' leaders speaking on our panels; and to showcase your market expertise by speaking alongside them.
Livestream Agenda
Opening remarks
Wed 24th Feb 2021, 6:00am (Europe/London)
Speaker


Executive Vice President at Borsa Istanbul
Alpogan Erdogan was born in Sivas in 1974. He earned his BS degree from Bogazici University, Department of Economics. After working as a treasury dealer in the banking industry for seven years, he continued his career in capital markets as an asset manager and a product/business developer for fourteen years. With his twenty one years' experience in the financial services sector, He is currently Executive Vice President responsible for product development since October, 2018.

Macroeconomic outlook: Taking Turkey's economic temperature post-health crisis and beyond
Wed 24th Feb 2021, 6:15am (Europe/London)
Geopolitics and the economy: Analysing the new relationships with US and Europe, and their impact on trade and FDI
Turkey's monetary policy and its impact on growth rates, inflation, TRY/US and international investor sentiment
How does Turkey fight rising inflation: Rate hikes or FDI/IMF support? What are the consequences for the wider economy of each?
Cyclical vs. structural: What are the short-term cyclical pressures caused by COVID-19? And what are the long-term structural shifts uprooted by the pandemic and have changed the trajectory of Turkey's economy?
Moderator


Chief Executive Officer at GFC Media Group
Alex is Founder and CEO of GFC Media Group. He is responsible for shaping the business strategy as well as overseeing the day-to-day running of the company. Launched in 2009 focusing on capital markets conferences in the GCC, the business today operates across 4 continents and delivers market intelligence and peer-to-peer discussion to over 10,000 senior finance and investment executives per year.
In 2020, in response to the COVID-19 pandemic, GFC Media Group transitioned its entire business online, having spent 10 years only delivering Live conferences and roundtables.
Prior to starting GFC Media Group, Alex worked in various roles in media, research, and events. He has a degree in Economics and Finance from the University of Durham.

Speakers
How to access the international markets despite slowing GDP, rising inflation and ratings pressure
Wed 24th Feb 2021, 7:00am (Europe/London)
Where do investors see value in the Turkish credit markets? Who can access the market and at what price?
How can/have corporates successfully issued despite the challenging economic backdrop and pressure on ratings?
Ratings landscape and regulations on foreign currency: What are the obstacles for bank issuers to access the markets?
Can Turkey's project sponsors sell bonds to international investors to refinance their project finance loans?
Out with the old and in with the new (benchmarks): How has a changed macroeconomic landscape trickled down into pricing, spread, duration? What does the new normal for Turkish issuers look like?
Moderator


Head of MENA Debt Capital Markets at BofA Securities
James Sadler is Head of Debt Financing Origination for the MENAT region at Bank of America Merrill Lynch. He has more than 14 years' experience in originating and executing financing transactions for corporates, sovereigns and banks in the CEEMEA region, having previously focused on hybrid and regulatory capital instruments for European issuers. He has recently executed financings for the Abu Dhabi and Qatar sovereigns, Mubadala, First Abu Dhabi Bank, Abu Dhabi Commercial Bank, Emirates NBD, Damac, and QNB. James joined BofAML in August 2015, having previously worked at BNP Paribas in Bahrain and UBS in London. He holds an MA in Philosophy, Politics & Economics from Oxford University.
For more than 200 years, Bank of America has been helping people around the world connect with what matters most to them. The company is one of the world's leading financial institutions, serving individual consumers, small and middle-market businesses and large corporations with a full range of banking, investing, asset management and other financial and risk management products and services.
Bank of America Merrill Lynch is the marketing name for the Global Banking and Markets businesses. Combining local knowledge and global expertise, the company offers products and services across Global Corporate and Investment Banking and Global Markets. In Europe, the Middle East and Africa Bank of America Merrill Lynch has offices in 21 countries across three continents serving the needs of corporate, institutional and government clients.

At Bank of America, we're guided by a common purpose to help make financial lives better, through the power of every connection. We're delivering on this through responsible growth with a focus on our environmental, social and governance (ESG) leadership. ESG is embedded across our eight lines of business and reflects how we help fuel the global economy, build trust and credibility, and represent a company that people want to work for, invest in and do business with. It's demonstrated in the inclusive and supportive workplace we create for our employees, the responsible products and services we offer our clients, and the impact we make around the world in helping local economies thrive. An important part of this work is forming strong partnerships with nonprofits and advocacy groups, such as community, consumer and environmental organizations, to bring together our collective networks and expertise to achieve greater impact. Learn more at about.bankofamerica.com, and connect with us on Twitter (@BofA_News) and LinkedIn (@BofA_Business )
Speakers
Green, social and sustainable: Can ESG and SDG bonds offer an alternative route to access new pools of capital?
Wed 24th Feb 2021, 8:00am (Europe/London)
Greenium effect: Is there more liquidity coming into deals that are SDG-linked or Green?
How "green" does green need to be? How "sustainable" does sustainable mean? What do issuers need to do to successfully tap into the Green, ESG and SDG-linked pool of liquidity?
How much more work is it for institutions to meet ESG criteria of investors? What are the first steps for institutions that are from less environmentally-friendly industries and sectors?
Moderator


Senior Director, Sustainable Finance at Fitch Ratings
Gianluca is the Head of Product Development, Sustainable Finance for Fitch Ratings. He is responsible for identifying and developing new ESG products. Gianluca is part of several working groups on Sustainable Finance.
He joined Fitch Ratings in 2018 as a Senior Director in Business and Relationship Management for EMEA. Before that, he spent 13 years working in Capital Markets for HSBC where he originated and structured numerous debt transactions for Financial institutions, Corporates and Public Sector.
Gianluca holds a BSc and MSc in Finance from Bocconi University in Milan (Italy).

Fitch Ratings is a leading provider of credit ratings, commentary, and research. Dedicated to providing value beyond the rating through independent and prospective credit opinions, Fitch Ratings offers global perspectives shaped by strong local market experience and credit market expertise. The additional context, perspective, and insights we provide help investors to make important credit judgments with confidence.
Fitch Group is a global leader in financial information services with operations in more than 30 countries. Fitch Group is comprised of: Fitch Ratings, a global leader in credit ratings and research; Fitch Solutions, a leading provider of credit market data, analytical tools and risk services; Fitch Learning, a preeminent training and professional development firm; and Sustainable Fitch, the first global ESG Ratings solution for all asset classes at an entity and instrument level.
With dual headquarters in London and New York, Fitch Group is owned by Hearst.
For additional information, please visit fitchratings.com
LinkedIn Page: www.linkedin.com/company/fitch-ratings
Speakers
Extend, refinance or restructure: How companies can continue to manage liabilities and repayment obligations through the pause in economic activity (in Turkish)
Wed 24th Feb 2021, 9:00am (Europe/London)
Should corporates restructure today with a one-time solution, extend for six months in the hope of improved credit conditions, or look to refinance?
Projects put on hold by COVID: Force majeure? Renegotiate? Repayment extension? What is the cost of refinancing in today's market versus the all-in cost of delaying and waiting 12 months?
Has the health pandemic caused a short-term cyclical slowdown in activity or a permanent structural shift? How do the options (restructuring, extending or refinancing) vary depending on sector?
Financing and refinancing through the current FX volatility
Moderator


Managing Partner at Unsal Law Firm
Furkan Unsal is the Managing Partner at UNSAL Attorney Partnership, a boutique law firm specialized in projects, banking & finance, capital markets and corporate transactions. He focuses on structuring, leading and negotiating financing and commercial transactions especially in oil & gas, power & utility and telecommunication sectors. He has involved in many projects and structured financings in the region which are unique and pioneering in its respective area. Before UNSAL Attorney Partnership, he worked for SOCAR as director of legal affairs responsible for projects, debt and equity transactions in Istanbul and worked as an associate at the projects & finance departments of DLA Piper UK LLP and Chadbourne & Parke LLP covering Africa in London. He graduated from Koç University Law School. He is a member of Istanbul Bar Association.

Speakers
Underwriting and syndicating loans in Turkey: Who is lending, at what price and on what terms?
Wed 24th Feb 2021, 9:45am (Europe/London)
What are international banks' approach to lending in Turkey? Who can borrow and at what price?
New deals, new liquidity: Which banks are active in the market? How are banks becoming more selective?
Liquidity and cost of funding: How much are Turkish banks able to lend in US dollars and euros? What is the cost of those dollars and euros? At what price can they lend to customers in dollars and euros?
Buy government bonds vs. lending to the local markets: Are banks' properly incentivised to lend to the Turkish market?
Moderator

Managing Director, Head of Corporate Origination, Loan Capital Markets, EMEA
SMBC

Managing Director, Head of Corporate Origination, Loan Capital Markets, EMEA at SMBC
With over 25 years of Loan and Debt Capital Market experience, Eric is a Managing Director and Head of CEEMEA Origination, Loan Capital Markets, at SMBCE responsible for the origination and structuring of loans for corporates and financial institutions across the full regional and borrower spectrum. Before joining SMBC in 2011, he was employed at Commerzbank New York, Frankfurt and London, where he held various head positions including loans and bonds origination. Eric is a certified Attorney at Law and has worked as such in Germany and the US. Eric is also a member of a group of authors that triennially publish a practical textbook on syndicated lending for borrowers, banking professionals, lawyers and auditors in German language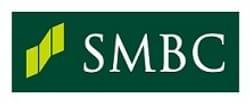 Sumitomo Mitsui Banking Corporation (SMBC) is one of the largest commercial banks in Japan. With offices in 40 countries and regions including the Americas, Europe, Middle East, Africa, Asia and Oceania, SMBC has an extensive global network and growing international presence. SMBC and its group companies offer a broad range of financial services, including deposit taking, lending, securities brokering and trading, securities investment, money transfer, foreign currency exchange, corporate bond trustee services and custody services, financial futures underwriting, investment trust sales and other commercial banking activities.
Speakers
End of conference
Wed 24th Feb 2021, 10:30am (Europe/London)